The Jenischpark in the west of Hamburg attracts not only walkers and nature lovers, but also runners like to use the green oasis extensively. This is how the Rotary Club came up with the idea of organizing an annual charity run in the park. This year, Metaways is participating as a sponsor.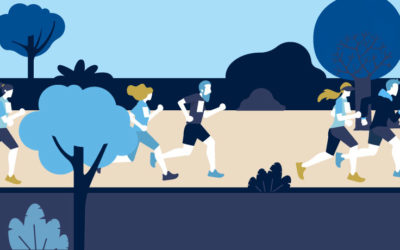 The Jenisch Park Lauf is a sponsored run that takes place annually. Participants collect money by running several laps on a course of about 900 meters. The organizers, Rotary Hamburg-Altstadt and Rotaract Hamburg-City, have chosen the ARCHE summer camps as their fundraising target.
The Arche was founded in 1995 to support children and young people. It is now active at 26 locations in Germany and reaches up to 5,000 children and young people with its services. The "Arche-Jenfeld" has existed in Hamburg since 2006 and the "Arche-Billstedt" since 2016. In August 2020, the third Hamburg Arche opened in Hamburg-Harburg. As a recreational facility, they offer sports activities, homework supervision, theater and dance workshops, and last but not least, a hot meal every day. There are also career guidance programs for young people. After the years in the pandemic, high inflation is a new challenge. The Arche is an important pillar in the lives of many families and supports them.
The donations from the Jenisch Park Run will again be used for the summer camps (220€ / child or 350/youth) or supplementary for vacation activities for a total of about 250-300 children from 6 to 12 years and youth from 13 years. In addition, support for the extracurricular learning support for the children and adolescents in the three Archen is planned (about 100 € / child / month).
Metaways wishes all runners good luck!
Adresse
Pickhuben 2
20457 Hamburg
Deutschland
Telefon
+49 40 31 70 31-0