Kubernetes Cluster at Metaways!
"Kubernetes clusters are currently on the radar and will play an increasingly important role in the operation of IT systems," says Torsten Romahn, Team Leader Pre-Sales and Project Management at Metaways.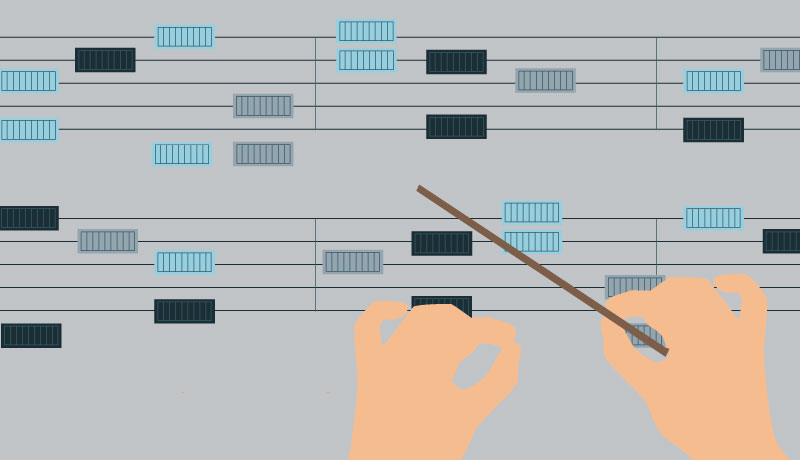 "Kubernetes opens up completely new possibilities for developers," adds Cornelius Weiss, Team Leader Software Engineering, "and is very exciting in its versatility and flexibility, but also sometimes challenging in its complexity."
For software manufacturers, the advantages of Kubernetes are obvious: by using standardised APIs, Infrastructure as Code can be implemented without having to commit to a specific provider. Once the recipe for orchestrating the individual containers has been created, the workload can be deployed on Kubernetes clusters on different platforms, whether in one of the large public clouds such as AWS or with a classic hoster such as Metaways.
The DevOps approach is also interesting here, allowing infrastructures such as load balancing or storage to be directly influenced by the software manufacturer and released for the applications. Cornelius Weiss: "Especially in agile projects, this can bring a time advantage. And Kubernetes clusters are also well equipped in terms of deployment and continuous delivery."
Hosting Kubernetes clusters at Metaways brings further advantages. Especially if you want your project to be on servers in Germany and don't want to rely on US companies for DSGVO compliance, you've come to the right place.
And of course, you also benefit from Metaways' consulting expertise and individual approach when hosting Kubernetes clusters. If you need support, you don't have to hope that someone at one of the Big 3 hyperscalers is interested in your problem right away. Instead, you have your own personal contact person at your side, and if things get stuck somewhere, Metaways DevOps with our software developers can also help. Eye-to-eye communication paired with technical expertise can quickly become a decisive advantage for the operation of your applications, especially if you are just taking your first steps in the Kubernetes world. You can also outsource the operational responsibility of individual services to Metaways, such as everything related to databases or other standard services that can run directly in your own cluster in the future.
Moreover, however practical Kubernetes may be, it is not suitable for all projects, not least because it is more expensive to develop and also to operate than conventional infrastructure. "Here, too, our customers benefit from our consulting expertise," explains Torsten Romahn, "and in addition, our very transparent cost structure compared to some hyperscalers helps to evaluate risks and opportunities when using Kubernetes clusters."
The future certainly belongs to container technologies and Kubernetes is an important building block, for a stable foundation you can build on Metaways – at eye level, personally and individually.
Adresse
Pickhuben 2
20457 Hamburg
Deutschland
Telefon
+49 40 31 70 31-0